A Complete Range of Label Sheets for Printing
Do you need blank label sheets for your INKJET PRINTER, LASER PRINTER or COPIER?
At LabelsOnSheets we have an expansive range of sticker labels and label sheets for printing to cater for the diverse needs of your business. Our sticker labels are known for their quality and consistency. The labels can be conveniently peeled from the material backing when needed for application. Our large range of printable A4 sticker label sheets are available in different shapes, sizes, colours, materials, and adhesives. You can get as creative as you wish and as your skills allow. You can design the right label for any application and discover unique ways to use labels to elevate the image of your brand. Our A4 Label Sheets will print superbly on any home or office Inkjet or Laser Printer or copier with inbuilt label printing settings.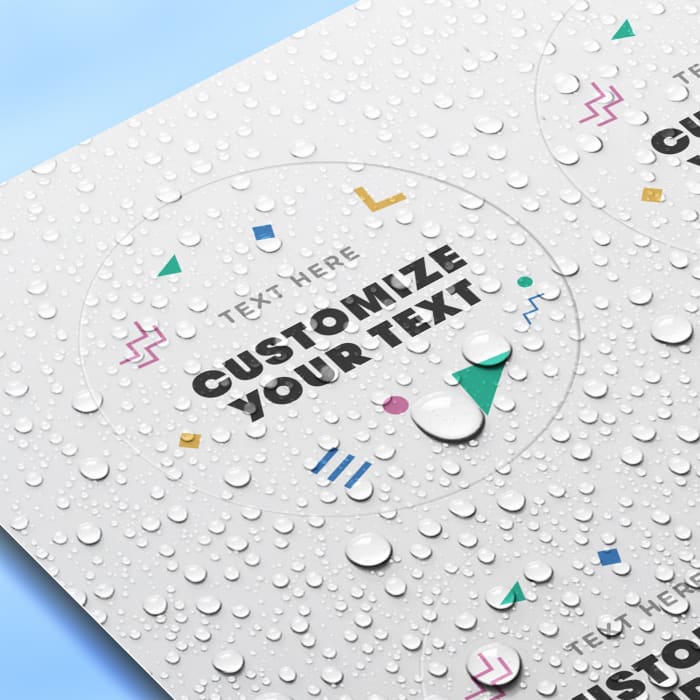 Waterproof (plastic) Sticker Labels for Laser Printers
There are many uses and applications for labels. At LabelsOnSheets you will find waterproof sticker labels that best match your requirements. These waterproof plastic (synthetic) labels are extremely durable in damp and adverse conditions. They can be used on parcels, racking, vehicles, wine bottles, packages, and equipment wherever extra durability is required.
If you are looking for professional quality labels to suit your LASER PRINTER, check out some of the popular options we have on offer. Our adhesive labels in Australia are available in a variety of materials, finishes, sizes, shapes, colours, and adhesives. You are sure to find something that suits your needs.
Read More

The labels can be printed with the designs and graphics of your choice to suit your specific product or application.

Our INKJET COMPATIBLE A4 Label Sheets will print superbly on any home or office INKJET PRINTER with inbuilt label printing settings. Check our website for various inkjet material options.

Printable Sticker Labels

We offer an extended range of printable sticker labels that are produced in our manufacturing facility. Available in both matt and gloss finishes, you can choose the labels from hundreds of different shapes including rectangle and oval.

Benefits of choosing our label sheets for printing

Ideal for commercial and outdoor use

Variety of right label materials
Labels can withstand harsh environmental conditions
Suitable for a wide range of applications
Highly versatile
Available in different shapes and formats

Printable Sticker Sheets

We offer customized printable sticker sheets printing services. The sticker sheets can be cut to size as per the customer's specifications. If you are looking for a cost-effective option for your label printing needs, we'll be happy to help.

Find Out More About Our Label Sheets for Printing

Do you require more information about printer suitability for your job or business?

Do you wish to discuss the suitability of our various stocks for your current label job?

Do you want to discuss adhesive options and suitability?

Do you require more information about Label Template options?

If so please call Robin Harris on 0417 33 674 or email to sales@labesonsheets.com.au

Buy Self-adhesive Labels on A4 Sheets, for Delivery Australia-Wide

We offer an extremely comprehensive range of self-adhesive BLANK LABELS on A4 SHEETS to suit almost every need. Matte Paper, Gloss Paper, Fluoro Papers, Tinted Colour Papers, Block-out Paper, White Synthetic (plastic) Films, a Gloss Clear Synthetic (plastic) Film, and a Brown Craft Paper. Some of those materials are available in permanent, heavy duty permanent, & removable adhesives.

Whether you have an Inkjet printer, Laser printer, or Copier you will find materials in our range to compliment your printing device. Please be aware some cheaper printers may not have the capabilities to print on label sheets due to their limited internal software capabilities. Printer brands such as Ricoh (SPC430DN) , Toshiba ( e-STUDIO388CP), & Fuji Zerox are highly recommended. When buying a new printer always ask the selling agent to demonstrate the printers label printing capabilities.

Get Express Service when You Buy Blank Sticky Labels Online from Labels-On-Sheets

Whilst our products are custom-produced to each online order, it is always our aim to dispatch orders within 24 – 48 hours of receipt.

Our client base includes individuals, small businesses, national & multi-national companies, & State & Commonwealth Government departments in Melbourne and around Australia . At LabelsOnSheets we supply our customers with nothing but the finest label materials procured world-wide & converted into our finished products here in Melbourne.Shop HERE with ease for the Blank Label Sheets you require.
Our Company has been trading continuously since 1991. If you're looking for the right partner in your labeling projects, one you can trust to deliver exceptional results, look no further than LabelsOnSheets.
If you have any questions call (Mr.) Robin Harris on 0418 331 674 or email to sales@labelsonsheets.com.au