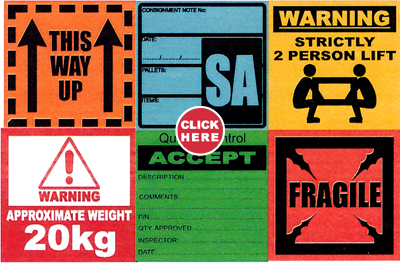 EASY ONLINE ACCESS
We strongly value our online customers and have invested in systems designed to make your online shopping experience as pleasant, secure and efficient as possible. In the event of temporary accessibility problems, do not hesitate to make contact by phone, email or fax.
The Best Range of Blank Labels for Printing
Labels on sheets is Australia's online leader in top-quality labels for printing. Regardless of your industry, or if you just want them for home use, we can supply the highest standard products that will ensure a perfect result every time. Our team has been in the production of A4 Label sheets for many years, which gives us unparalleled experience and expertise. More people rely on us for service and quality than any other in Australia. We specialise in fast delivery and unsurpassed service, whether you're buying a hundred labels, a thousand labels, or even 100,000 labels.
Laser and inkjet labels to suit your requirements
We can supply blank A4 label sheets for both inkjet and laser printers.
A wide range of sizes including A4 sheets and more
We don't believe in selling one-size-fits-all solutions to our customers. We understand that every business and every person is different, which means we endeavour to have a broad range with something to suit everyone. Whether you need a standard sheet of A4 labels, or a more exotic size or shape, we can cater to your specific needs. We take pride in our commitment to quality and range, working hard to improve our impeccable reputation with each and every customer.
Providing the highest quality at affordable prices
Our low overheads allow us to offer quality A4 label sheets at very competitive prices. We work hard to provide the right types of labels to people and businesses around the country, specialising in affordability without compromising on quality or service. Our team has the expert knowledge to offer honest, genuine advice and guidance when it comes to choosing the right labels for your needs. It is this dedication to customer satisfaction that has given us a reputation for service and reliability throughout Australia, with our clients returning to us for all their label needs.
Contact our team today for more information about our products
For more information about our range of A4 label sheets and services, please don't hesitate to get in touch. We will be happy to discuss your needs and devise the ideal solution to suit your particular requirements. Our team has many years of experience in the industry and have helped hundreds of customers get exactly the labels they need for their business or home project. Pick up the phone and call 0418 331 674 to speak with one of our helpful team. We can provide answers to all your questions and queries, ensuring you have all the information you need to make an informed purchasing decision. You can also use our online contact form and we will get back to you as soon as we can.
We provide a complete range of weight warning labels, quality control labels, freight labels, carton labels, waterproof label sheets and address label sheets.